Project CEO

The National Association of Colleges and Employers (NACE) identified 10 skills as the most desirable by employers in new college graduates. Project CEO is focused on ways students are developing these skills outside of the classroom, and offers opportunities to apply direct measures of student learning to specific areas.
Data from Project CEO, a national benchmarking study that was developed as a collaboration between Stephen F. Austin State University and Campus Labs, is now a book! For more information, contact APEX Educational Programs.

BUY THE BOOK
Engagement and Employability:Integrating Transferable Skills into the Complete College Experience is "highly applicable and foundational." -NASPA
Engagement and Employability examines the central role student affairs plays in helping students gain and articulate career skills through cocurricular experiences. It focuses on the top skills employers seek when hiring recent college graduates. This comprehensive publication provides a discussion and numerous examples of how to identify, measure, and assess employability skills as an outcome of cocurricular experiences.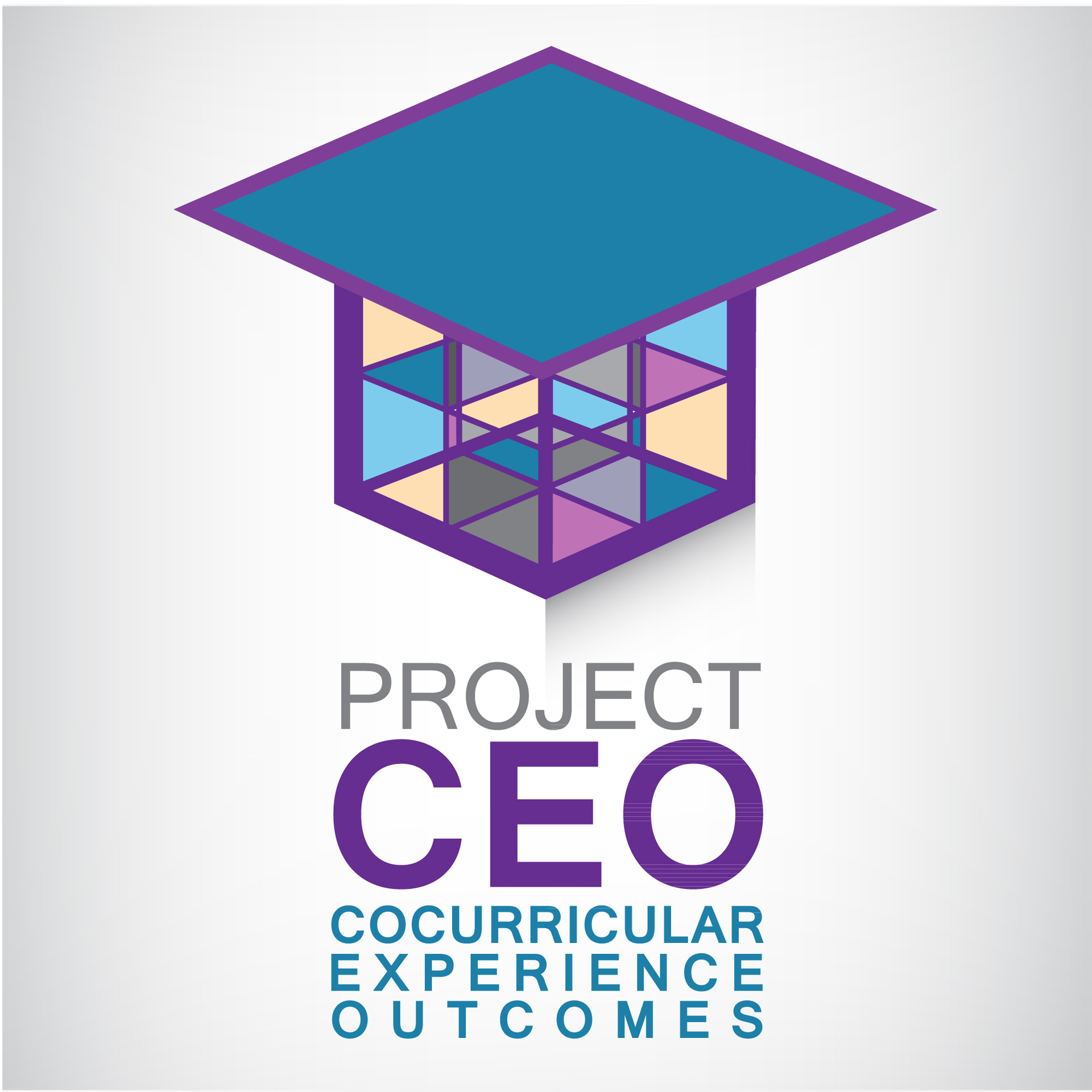 National Benchmarking Study

Organized in two sections, the book charts a course for student affairs colleagues to support students in making the transition from campus to career marketplace. The first section focuses on the skills that are most sought after by employers as reported by the National Association of Colleges and Employers. In addition to an analysis of the political landscape in which this work is conducted, chapters explore how institutions can respond to this demand and how special populations, such as first-generation students, can benefit from intentional efforts to engage them in cocurricular experiences.
The second section addresses the development of career-readiness skills in the context of a variety of cocurricular experiences. Participation in student organizations, campus activities, student government, collegiate recreation, service programs, leadership programs, and fraternities and sororities are discussed. Each chapter includes innovative models to address career readiness as well as real-world examples of how students are gaining these important skills through the deep and robust learning taking place within cocurricular experiences.
Engagement and Employability is also designed for leaders in higher education beyond student affairs who seek a deeper understanding of the impact of student affairs work on student engagement and post-graduation success. The book masterfully illustrates the importance of cocurricular learning outcomes on students' personal and professional skill development.
Student affairs educators are uniquely positioned to help students succeed both in college and throughout their lives. Engagement and Employability lays the groundwork for student affairs professionals to help students, business leaders, lawmakers, and the general public understand the significance of cocurricular experiences in developing career-readiness skills.
Praise for Engagement and Employability
"This book vividly illustrates the central role of student affairs in helping students gain the top skills employers want through cocurricular activities, and aligning them with learning outcomes. Developing employability skills is crucial, given the highly competitive and rapidly changing job market. Seasoned education professionals offer chapters exploring pathways to career-readiness competencies—campus activities, leadership training, community service, and other engagement programs—that provide relevant experiences for students to gain and articulate career skills." —Marva Craig, Vice President for Student Affairs, Borough of Manhattan Community College
"Adam Peck gathers a talented group of authors who fundamentally capture the importance of cocurricular learning outcomes, student engagement, and the relationship with career services. This work directly impacts the student affairs profession, sending a clear signal regarding the purpose of cocurricular programs and their significant impact on personal and professional skill development." —M.L. "Cissy" Petty, Vice President for Student Affairs, Loyola University New Orleans
"There are no simple, one-size-fits-all solutions for meeting college students' complex learning needs and cultivating competencies in graduates that are sought within the workforce employing them. By thoughtfully examining and articulating student affairs' contributions to preparing students for careers, Peck and his colleagues arm educators with nuanced recommendations and resources to address an increasingly critical role of student affairs in higher education—to purposefully align student outcomes with desirable skills employers seek in graduates." —Marybeth Drechsler Sharp, Executive Director, Council for the Advancement of Standards in Higher Education
"Integrating perspectives from both research and practical application, this book is an excellent resource for educators seeking to design intentional cocurricular experiences to promote career readiness and articulate the impact of these experiences on student learning." —Leanna Fenneberg, Assistant Vice President for Student Development, Saint Louis University
"Higher education places an important emphasis on faculty and staff professional development but has been virtually silent when it comes to the professional development of students. In Engagement and Employability, leading voices from our field powerfully demonstrate, through the cocurriculum, the art and science of preparing students to become strong citizens and productive workers. It's a must-read for those interested in being on the cutting edge of the national student success reform agenda." —Michael A. Baston, Vice President for Student Affairs and Associate Provost, LaGuardia Community College
"By using career-readiness skills as the foundation, Engagement and Employability solves a long-standing challenge in the student affairs profession: How we explain our impact on student learning in terms that stakeholders will not only accept, but will celebrate and champion." —Nancy Chrystal-Green, Executive Director for Student Engagement, University of Florida